Key Benefits
Key Benefits
Incontinence
90% effective in treating daily incontinence episodes.5
The InTone and ApexM devices are indicated for treatment of all forms of urinary incontinence.
lnToneMV is indicated for fecal & urinary incontinence in men and women.
Intimate Sensation
Intensity is a non-medical device that uses electrical and mechanical stimulation to awaken sensation in vulvovaginal tissue.
The Technology
Cryogen Reverse Thermal Gradient– Three-phase continuous cooling protects the tissue closest to the treatment tip while heating the deeper tissues.
Software – Automatically monitors temperature to consistently deliver cryogen and RF energy at 90J/cm2.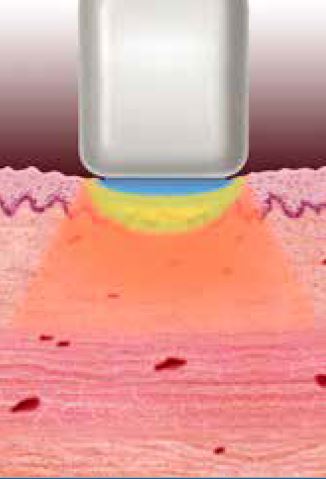 Study Highlights
First and only multi-center, prospective, randomized, blinded, sham-controlled trial, using an energy-based procedure.
Single treatment using cryogen-cooled monopolar radiofrequency (CMRF).
164 subjects
No serious adverse events reported in Active group.
Statistically significant improvement in sexual function in Active group.
Likelihood of clinical endpoint more than three times greater for Active vs. Shamgroup at six months.
Placebo effect in sham group began to diminish at three months.